ARC-E 1 SK2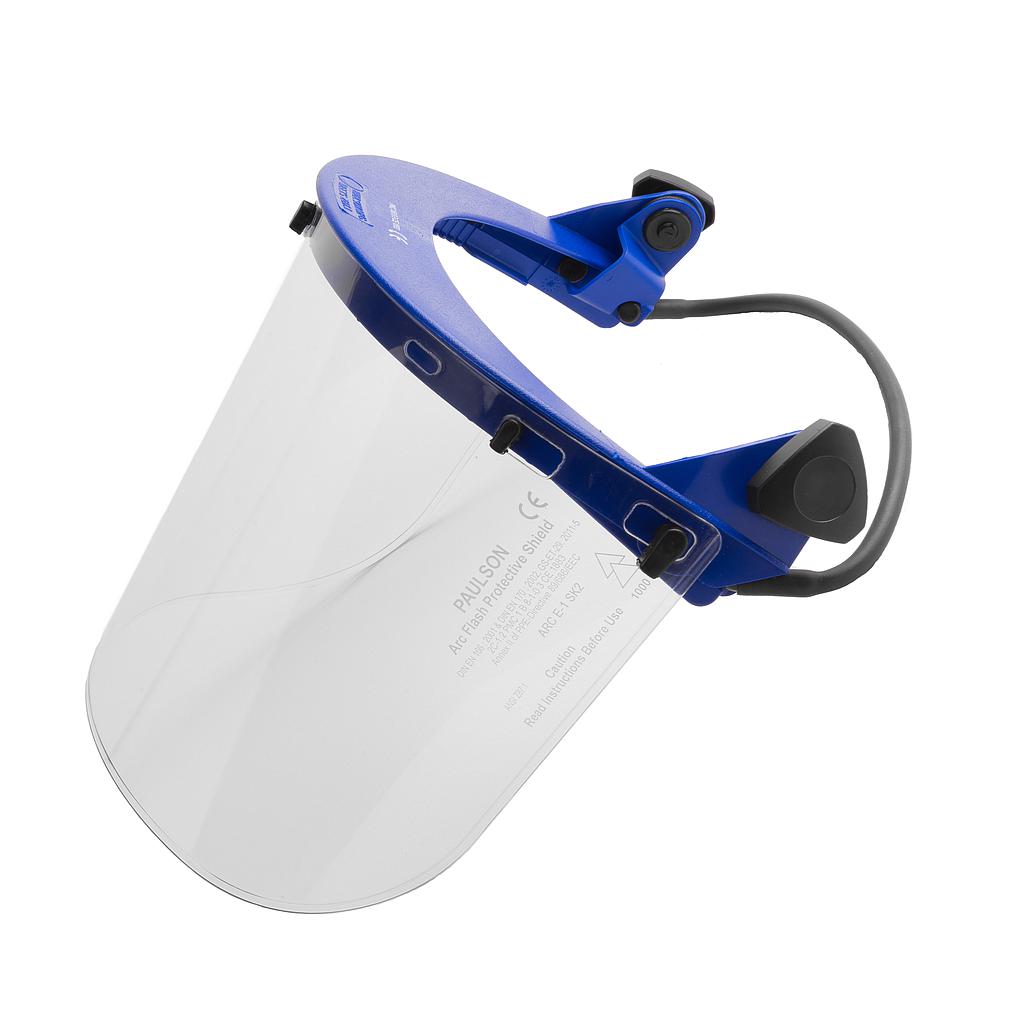 Description
Arc Flash Protective Face Shield Kit. Includes cap bracket with elastomeric band. Certified to EN 166. Meets Arc Protection Class 1 as per GS-ET-29 (Open Box Test). Uncoated.
Specification
Material

Polycarbonate

Window Size

20 x 39 cm (8" x 15,5")

Weight

328 g (11.57 oz)

Color

Clear

Standard

EN 166, ANSI Z87.1, GS-ET-29 (Class 1)
Order Data
Product Name

ARC-E 1 SK2

Product Number

2189001
Application
The product is designed to protect eyes and face, if used according to the intended protection level, against the mechanical and thermal hazards of an arc flash during live working or when staying in the vicinity of live parts. It is not intended for arc welding, especially not to protect against long term high heat, chemicals or any other radiation than emitted by an arc flash.
Declaration of Conformity: