LBA 65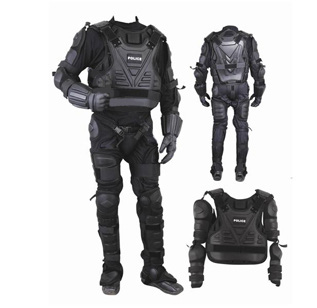 Description
The Lightweight Body Armour LBA 65 with enhanced features provides complete protection for the entire body. Available in different sizes and with Velco attachement for badges.
Specification
Material

Polycarbonate, Fabric, EVA foam

Weight

4500 g (159 oz)

Color

Black
Order Data
Product Name

LBA 65

Product Number

5007020
Application
Riot control for agencies around the world such as Police, Sheriff, SWAT, National Guard, Correction Officers, Riot Squad and General Duty.